Why Costa Rica?
Costa Rica really has it all and can charm just about anyone. Those Caribbean beaches, grotesque mountain chains and volcanoes, charming lowlands, impenetrable jungle, and white, wide beaches at the Pacific Ocean…It is all right here! Costa Rica does not force you to choose: You can have it all in one holiday. Adventure, culture and nature all come together here. 
Imagine all this in a setting of joyful people, nice temperatures and great food. You will be forced to unwind completely: "tranquila tranquila" (take it easy) en "mañana, mañana" (it will be fine tomorrow) are very common expressions. Immerse yourself in a way of life that we may have lost. Come to Costa Rica and soon ask yourself why you were in such a hurry recently.
Not sure where to start? Have a look at our sample itineraries and contact YŪGEN tours. Or fill out our YŪGEN compass, a webtool designed to give you an overview of options and to let us know what your ideal holiday should be like. Together we will create a travel itinerary according to your interests.
YŪGEN tours, your way to go.
Pura Vida!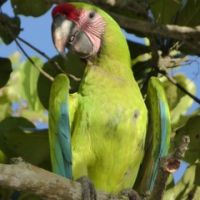 Sustainability
We have selected our multilingual partners (English, Spanish) based on their ecological and sustainable way of working. They all have a deep respect for their gorgeous environment and the safekeeping of it.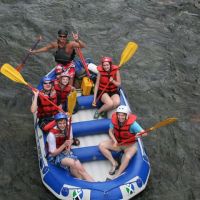 Flexibility
Choose your tour, accommodation type and activities. Let us arrange everything and go enjoy your adventure independently. Only during activities you will be accompanied by a local guide (Spanish, English).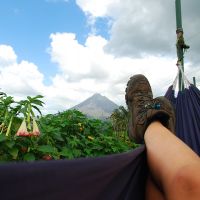 Save time
You do not loose time looking for a place to sleep or trying to book an already fully booked excursion or activity. You can book the activities you like in advance so you have less worries and expenses while on holiday.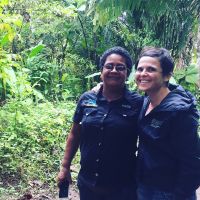 Locals know best
Working with local entrepreneurs who are proud of their beautiful country and love to show you why allows us to contribute and offer you a real Costa Rican adventure.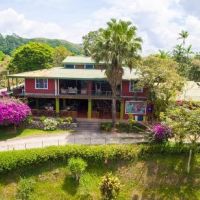 Unique accommodation
All accommodations have been selected very carefully.  YŪGEN only offers small, authentic places that show you the ambiance of the region and the country you are staying.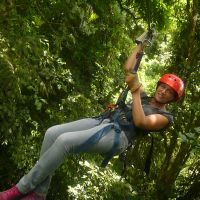 YŪGEN was here!
YŪGEN fell in love with Costa Rica and its wonderful people when living there. Itineraries and activities have been selected out of own personal experience.

Get inspired!
Let our sample itineraries inspire you. 

Contact us
Write us your specific wishes and preferences or fill out the YŪGEN compass which gives you a nice overview of options.

Customize
First we create a personal travel plan based on your preferences and interests. We ask for your feedback and then fine-tune the itinerary until it is exactly how you want it to be.

Book online
Once you feel completely happy with the itinerary and you are ready to order, we sent you a link to our online paypage.