Why would you go on a safari?
Are you looking for a real African adventure and not an average tour? Then join us on a real African safari! Smell the heat of the earth, be ready to get blown away by the inspiring sunsets and feel the African nights with infinite skies and an uncountable amount of stars. Travel to the heart of the Central Kalahari desert, glide over the water in a wooden canoe, be baffled by the vastness of the country, gather around a camp fire with your (new) friends, listen to exciting stories, sleep in a tent under the stars and meet the strangest birds and wildest animals…Be ready to discover the best Africa has to offer during one of our Safaris!
We offer unique safari experiences in small groups in Botswana, parts of Zambia, Zimbabwe and the Caprivi Strip in Namibia. Departure is often already guaranteed as of 1 confirmed booking. You can personalize your safari, add optional nights and transfers or even undertake optional excursions: what about an exciting flight over the Okavango Delta? Or white water rafting on the Zambezi river? Or, be dazzled by the famous Victoria Falls? You can choose out of several routes, and different levels of comfort. We have something for everyone. And in case you would have specific wishes, we will be happy to assist in putting together your dream safari!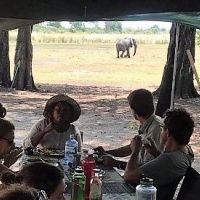 Comfort & adventure
Travel like a pioneer and enjoy your preferred level of comfort. Our camping safaris include a mobile kitchen and custom-made vehicles with a small fridge to cool your drinks.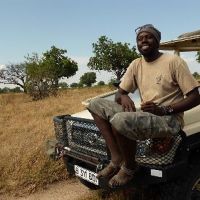 Local expertise
Our local guides are extremely knowledgeable, fluent in English, great drivers, magnificent in spotting wildlife and always know how to make you smile!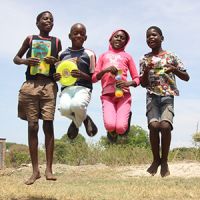 Pack for a purpose
Save a small space in your luggage and make a priceless impact in the lives of local children and families in Botswana! Contact us to find out which supplies are needed.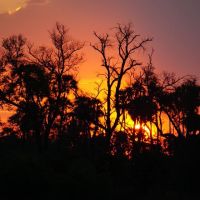 A unique life experience
Have you ever seen the intriguing Okavango Delta? Or the uncountable stars in the Kalahari desert? Did you hear the thunder of Victoria Falls yet, or the sounds of wild animals?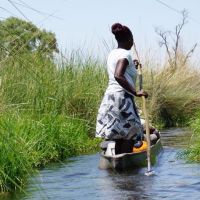 As of 1 person
Guaranteed departures as of 1 confirmed guest. We travel in small groups of maximum 9 to 12 persons in order to guarantee sufficient space in the vehicle.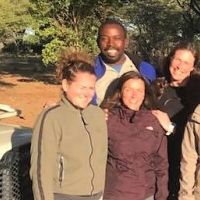 YŪGEN was here!
YŪGEN has personally been on a camping safari in Botswana, has met the local partner and employees and is able to give you advice and assistance out of own experience.

Choose tour
Choose your tour: we offer 7 standard camping safaris, 2 glamping routes and 2 lodge safaris.

Choose options
Take a look at the tab prices and options and let us know in the blank box of the contact form if you would like to add any option.

Choose date
If you press the contact button in the chosen tour, you will see we have many departure dates. Please select the desired date.

Contact us
Feel free to write any specific request you may have in the blank box of our contact from. Or, request a Skype call.
Looking for something special?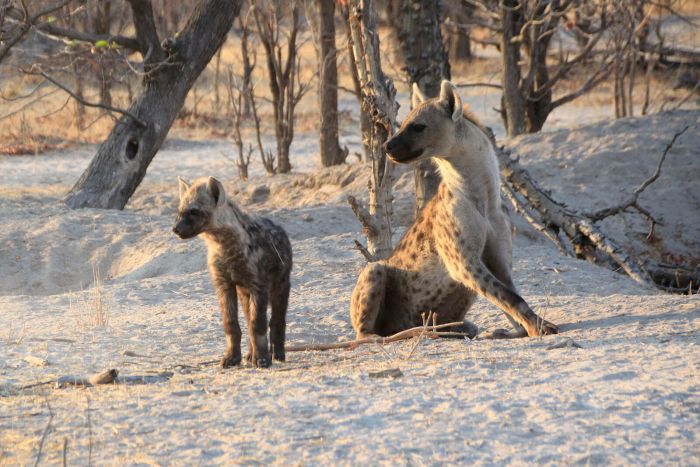 This very UNIQUE safari only takes place in November,  around the time of year that the "Wildebeest" (gnus) migration from Angola to Zambia can be expected. You will travel to the remote, northwestern part of Zambia, which offers some of the best hyena sightings in the whole of Africa, as wel as magnificent falls, fauna and flora. Top it off by extending your journey into Botswana.
!!! LIMITED OFFER